Routine exam and treatment
£60 inc VAT or £55 for multiple horses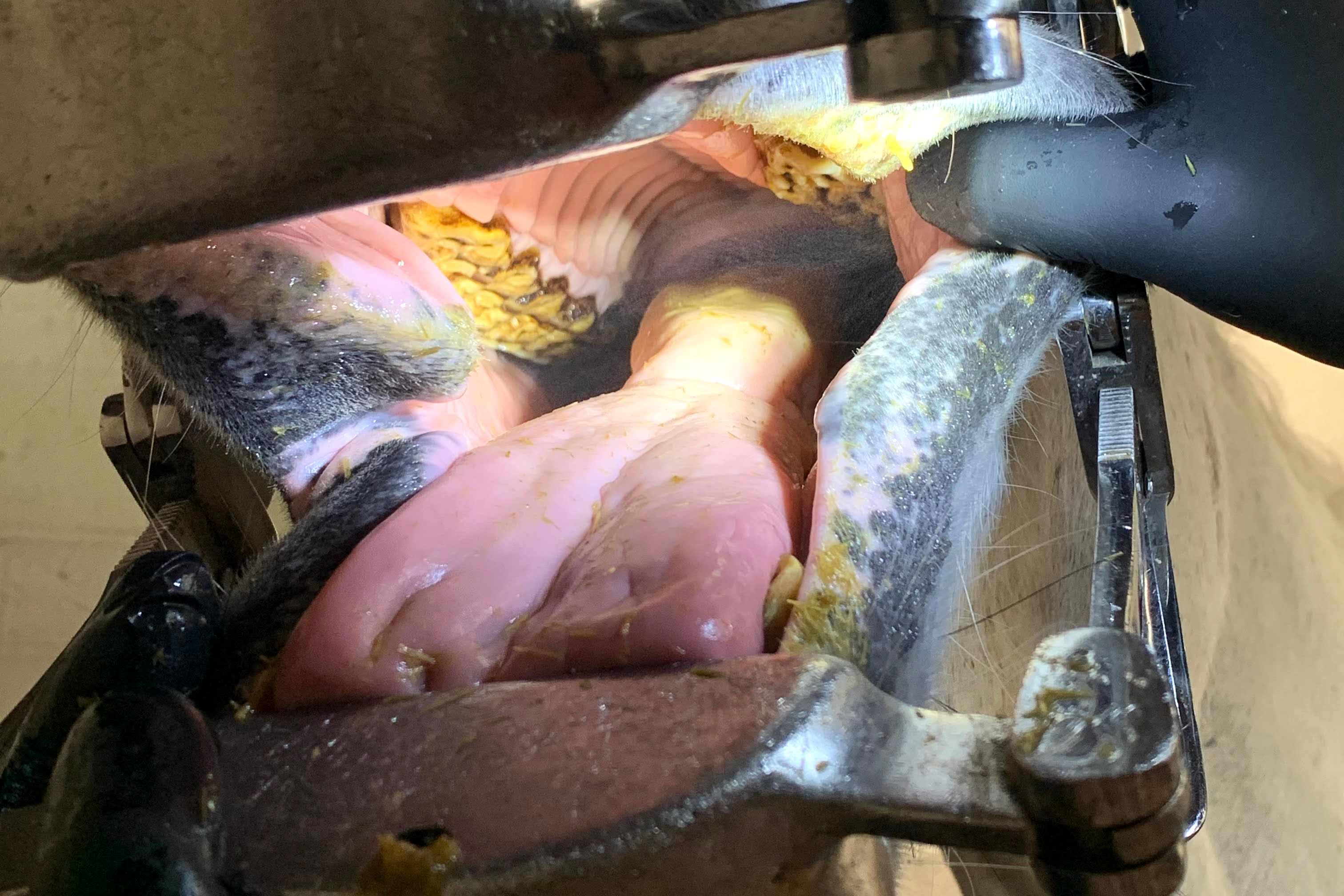 Full examination of the horses' head and mouth,
Correction of imbalances and overgrowths using dental instruments (see FAQ). Identification of 'bitting' issues, dental pathology and cap fragments ('baby' teeth).
Electronic dental chart and reminder service.
Price is irrespective of time taken and each client is given the same high standard of care; owner education is an important part of our service.
We have full professional indemnity insurance for your peace of mind.
Removal of wolf teeth
£40 inc. VAT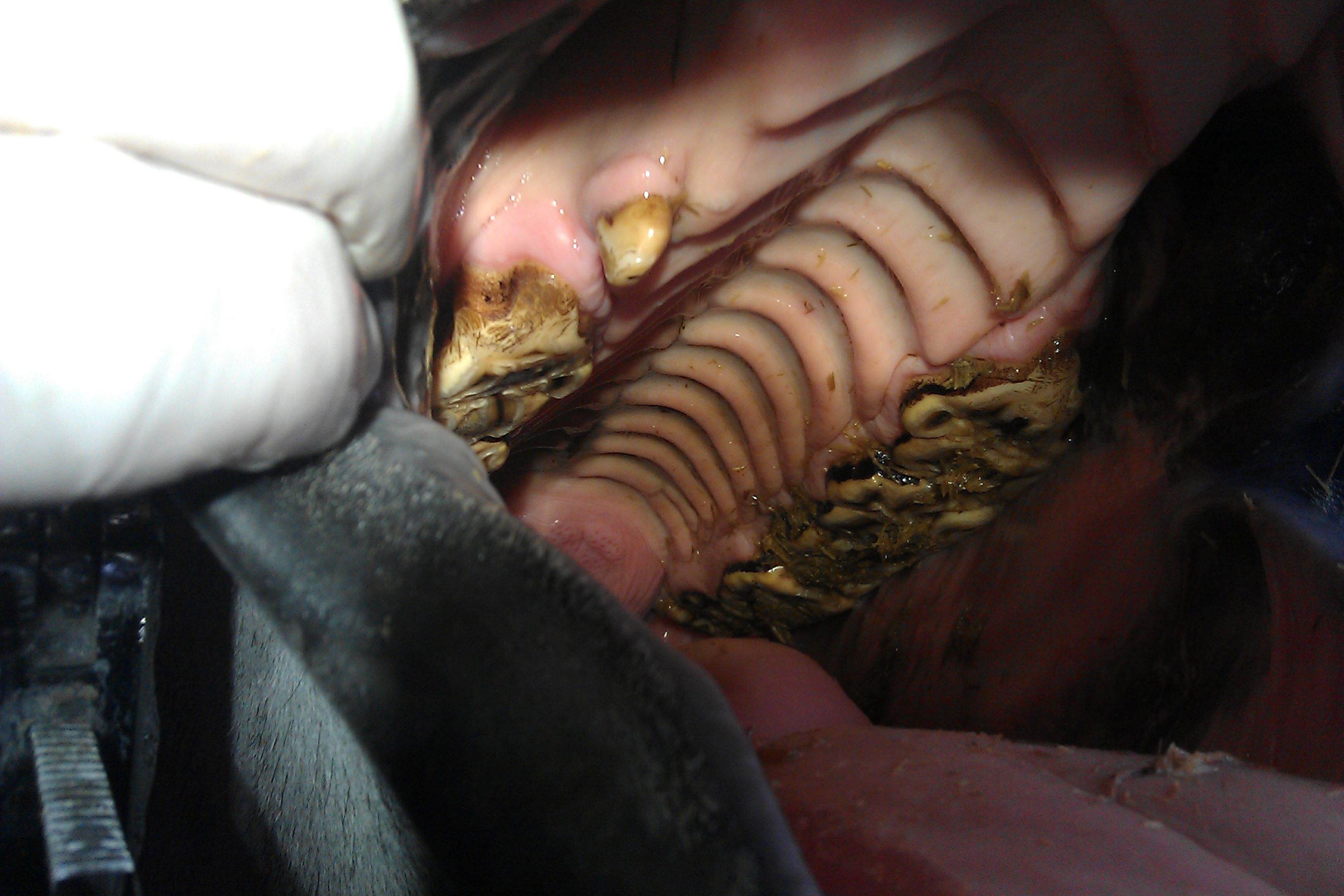 Wolf teeth, when present, are found in the area in front of the first 'cheek' tooth and are normally located on the upper jaw (not to be confused with canine teeth or 'tushes' that are located further forward).
They do not always require removal but when they do, sedation (and patience!) is required.
Factors such as position, number, your horse's behaviour whilst ridden and age are used to make a judgment on whether to remove them or not. 
Diastema Flushing
£40 inc VAT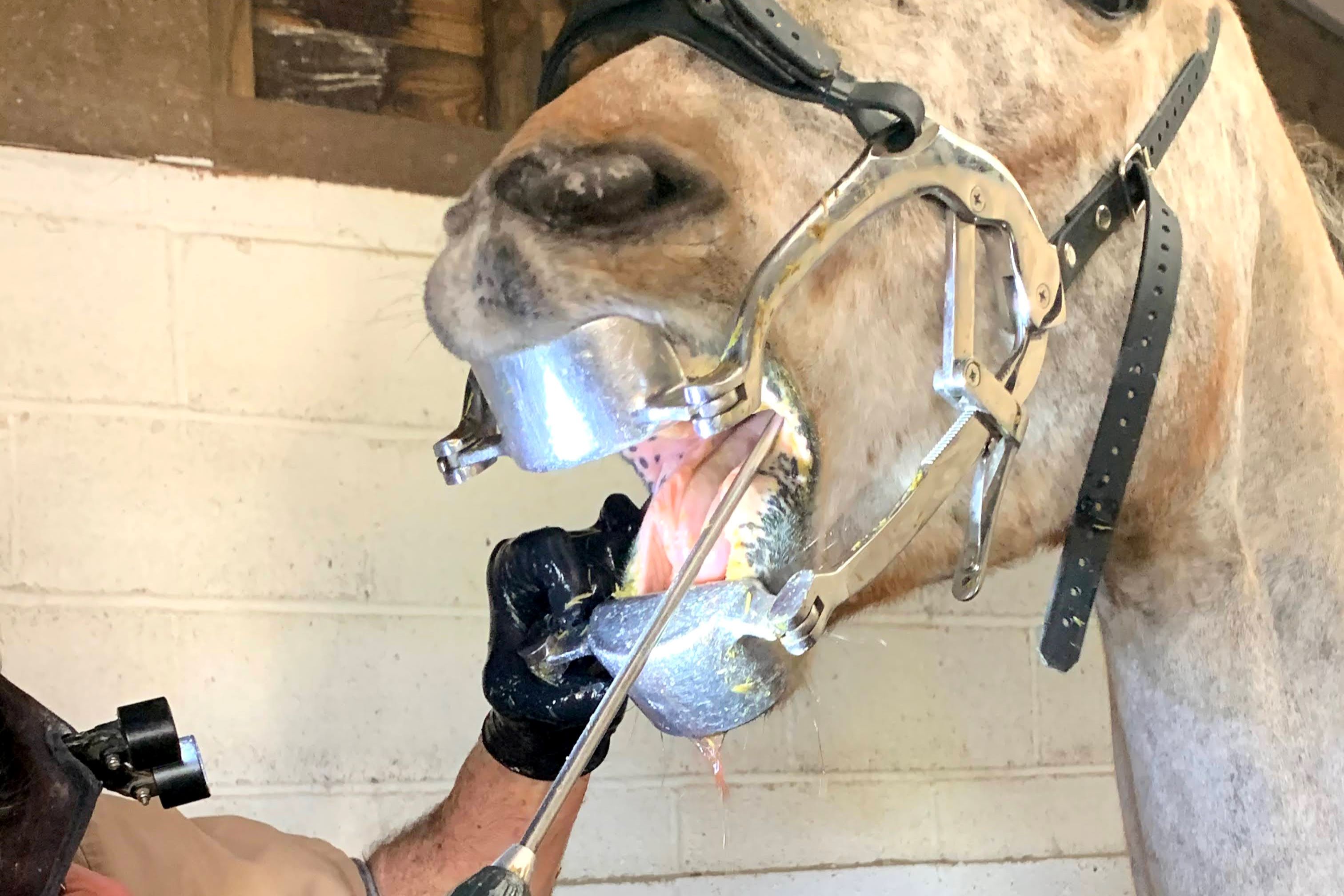 Diastema (gaps) can form between teeth for various different reasons. 
They can lead to food packing which in turn can cause damage to the adjacent gum and teeth.
This damage can cause gum inflammation/pain and tooth decay.
Flushing of these gaps on a regular basis significantly reduces the associated gum inflammation and prevents further damage of the adjacent teeth.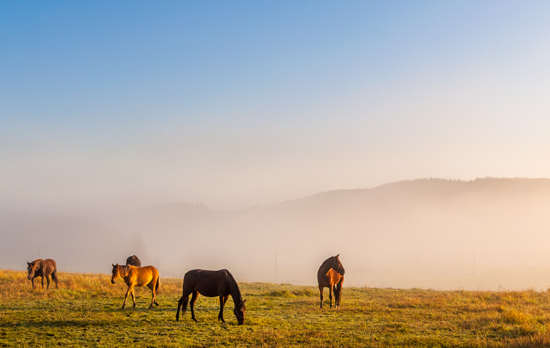 The vast majority of our patients can be treated without sedation but there will always be particular individuals and some procedures where sedation is necessary for safety and welfare reasons.
We can provide a sedation service with our own veterinary surgeon, saving you the inconvenience of having to coordinate visits with another veterinary practice.
There is no additonal fee if repeat doses of drugs are required for a deeper level of sedation.
This service does need to be pre-arranged so please contact us if you wish to discuss sedation for your horse.